Cies

Cies is the name of an island in Rias Baixas that gives the name to this wine. Cies is produced within the Salnes subzone, which is the most northwestern section of this Atlantic region. The wines produced under this winery (Rodrigo Mendez and Raul Perez) have the goal of showing Albarino under a different light. All these wines are fermented with its own indigenous yeast, aged in old wood vessels without controlling the temperature. This is the way Albarino has always been made until the beginning to the 1980's when stainless steel technology was implemented by all wineries. Unfortunately wines in this region are not made like this anymore and that is why these wines are so unique and so special. All the vineyards here are located in the village of Meano.
WHAT MAKES THIS WINE UNIQUE? 100% Indigenous yeast fermentation. The wines are fermented and aged without controlling the temperature in old wood vessels with a very small percentage in stainless steal tank. Old vines dating back to 1954. Only 1,000 cases of 6 bottles produced for the world. This is a village wine from the town of Meano located within the Salnes Subzone.
RATING HISTORY: 2016 92WA; 2015 93WA; 2014 92VM; 2015 91JS; 2014 91WS; 2013 91WA & VM
GRAPE: 100% Albarino. Vines planted from 1954-1964. Tended in sandy and granite soil at sea level
PAIRING SUGGESTIONS: Cies shows clean acidity and a strong mineral character that together are a perfect match for shellfish, seafood and lighter salads.
VINIFICATION AND AGEING: Half the wine is oak aged for 12 months and half is aged in stainless steel tanks. The portion aged in oak goes through ageing (elevage) in large, 225 and 60 lit barrels. The wine does not undergo malolactic fermentation.
PRODUCTION: 1,000 cases (6 pack)
LOCATION, SOIL, CLIMATE: The vineyards are located within the Rías Baixas DO region (Zone 1), in the Val do Salnes subzone within the village of Meano. Located in Spain's upper northwest corner, Rías Baixas is just above the border with Portugal. Rías Baixas means low estuaries, a reference to the area's many rivers that lead to the ocean. Of the many vineyards farmed to make Cies, we find predominantly two soil types, 75% granite and 25% dark soil. The landscape is low undulating hills and the vineyards are planted on the slopes and on the flat valley floors. This area's climatic conditions give this wine an "Atlantic" character. Of the 5 subzones in Rías Baixas, Val do Salnes is the coolest due to the proximity of the Atlantic Ocean. Yearly rainfall is above 1,700 millimeters (66 inches), or what one would expect in one of the wettest regions in Spain. The area is quite foggy with an average temperature from April-October of 63.4F.
TASTING NOTES: Pale gold. Vibrant, mineral-accented aromas of orange, pear and honeysuckle, along with a spicy topnote that gains strength as the wine opens up. Lively and sharply focused on the palate, offering intense citrus and orchard fruit flavors underscored by chalky minerality. Finishes dry, nervy and impressively long, leaving resonating orange zest and floral qualities behind. -- Josh Raynolds
ALCOHOL CONTENT: 12.5%
UPC CODE: 8437013189323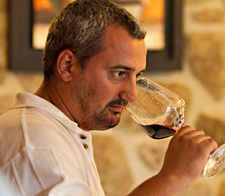 Rodri Mendez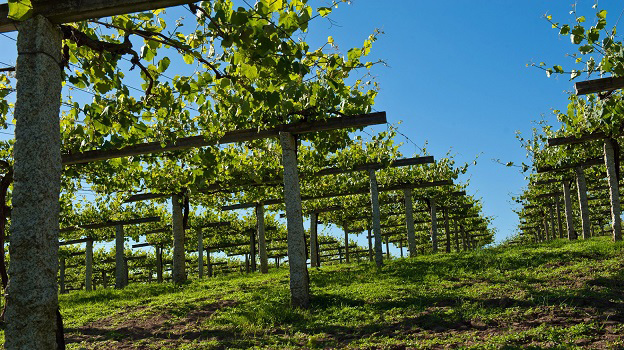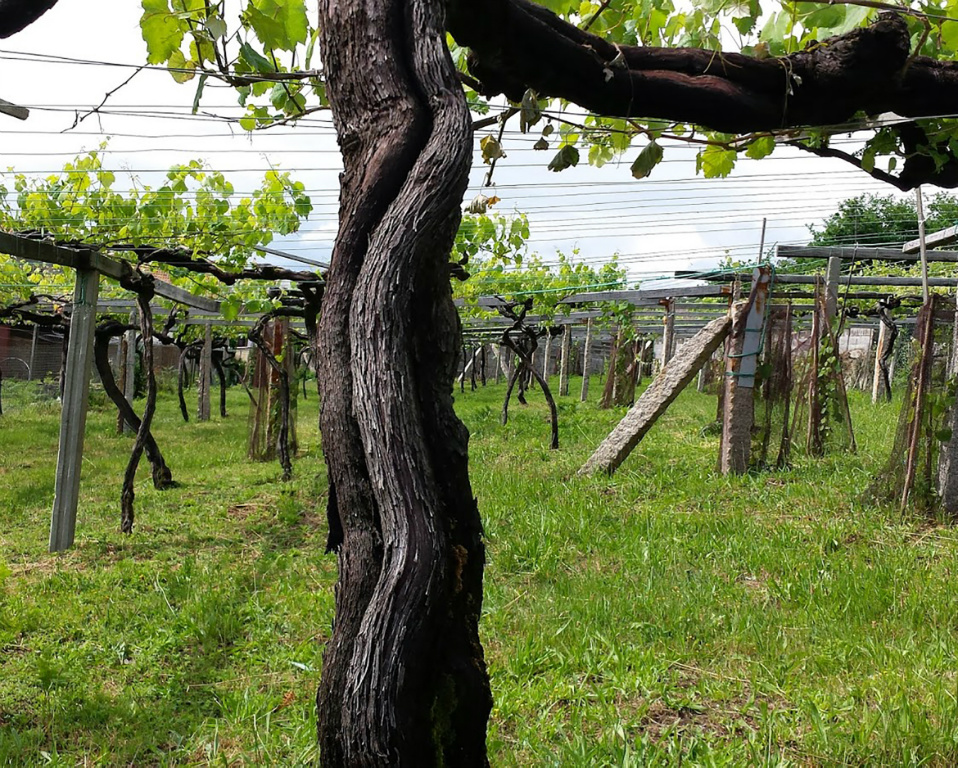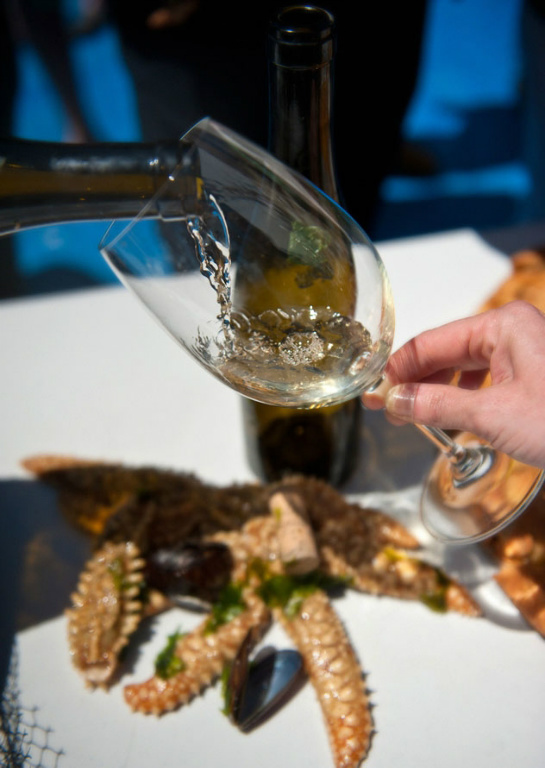 ---
All photos: Friederike Paetzold