Escalada do Sil

Escalada Do Sil represents a revival of a style of wine that once upon a time was popular in the high elevation region of Valdeorras. Today Valdeorras is mostly known for the production of white Godello grapes, however before the 1800's this region was known for the production of red wine, specifically grapes like Merenzao which today are very rare to find. Escalada Do Sil is a blend of Merenzao, Mencía and Garnacha Tintorera. Merenzao is very aromatic showcasing aromas of strawberries and violets. In Portugal the Merenzao grape takes the name of Bastardo and in France, specifically in the Jura region, it takes the name of Trousseau. As it relates to the other grapes that make this special wine, Mencía provides body and Garnacha Tintorera (AKA Alicante Bouschet) contributes to its dark pigmentation and acidity. The vineyards of this rare wine are very near the cliffs of the Sil River, hence the name Escalada Do Sil. Valdeorras is known for its altitude and its mineral soils composed of slate and granite. Valdeorras is in between Bierzo and Ribeira Sacra, but its climate is totally different. If Bierzo is Cab Franc-like, Ribeira Sacra is northern Rhone-like. Valdeorras is more Cru Beaujolais-like. Its elevation brings about cooler nights and mornings producing grapes that exhibit more uplifted tones and its tannins tend to be more refined.
WHAT MAKES THIS WINE UNIQUE? Old vine Merenzao from Valdeorras. All Organically farmed. Only 425 cases produced for the world. 100% Whole cluster. Aged in 500 lit French barrels for 15 months.
RATING HISTORY: 2016 93JS; 2015 90W&S, 2015 90JS; 2014 95JS
GRAPE: 60% Merenzao, 30% Mencia, 10% Garnacha Tintorera. Vines planted in 1993. Tended in slate and granite sandy soil with traces of clay at 500- 750 m (1,640-2,460 ft) elevation.
PAIRING SUGGESTIONS: Similar to a mature Grand Cru Burgundy or First Growth Bordeaux, pair this wine with the finest cuisine constructed of simple but constructed layers of flavor like oven-roasted duck, medallions of venison, grass-fed or Kobe beef steak, or simply prepared, pan-fried merluza (hake). The wild red berry profile of this wine should pair extremely well with wild mushroom varieties like chanterelle, hen-of-the-woods, chestnut, oyster, enoki, hedgehog and morels.
VINIFICATION AND AGEING: Whole cluster maceration for 28 days followed by fermentation. Once fermentation has taken place the wine is press and aged in 500 Lit French barrels for 15 months. After one month of natural decantation the wine is filtered very gently and then bottled.
PRODUCTION: 425 cs (6 pack)
LOCATION, SOIL, CLIMATE: The vineyards are located in the autonomous region of Galicia, in far northwestern Celtic Spain, within the Valdeorras DO (Zone 1) in Valdeorras district and within Ourense province. The vineyards are in the mountain town of Larouco at 500 to 750 m (1,640 to 2,460 ft) elevation. The soil is composed of slate and granite topsoil with a thin clay subsoil. This soil profile is poor in organic matter and the vines yield 2.5 kg (about 6 pounds) of grapes per vine, compared to the average of 7.5 kg (around 17 pounds) per vine in Valdeorras. The area's climate has an average temperature from April-October of 66.2F, among the lowest average temperatures in Spain, with 27.56 inches of yearly rainfall. Being one of the lowest levels of precipitation in the region helps prevent overnight frost. The cool temperatures of this Atlantic-influenced climate (Zone 1) provide a longer ripening period, which results in bright wines with great aromatic expression.
TASTING NOTES: Opaque ruby. Sexy mineral- and smoke-accented dark fruit, incense and potpourri scents are complemented by suggestions of cola and smoky minerals. Sweet, seamless and concentrated, offering intense boysenberry, cherry liqueur and violet pastille flavors that become livelier and spicier with aeration. Sappy, palate-staining and lively; subtle tannins fold smoothly into the lingering blue fruit. -- Josh Raynolds.
ALCOHOL CONTENT: 13.5%
UPC CODE: 8437013189866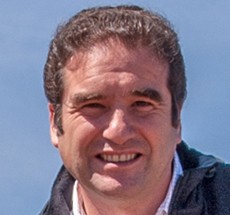 Alberto Orte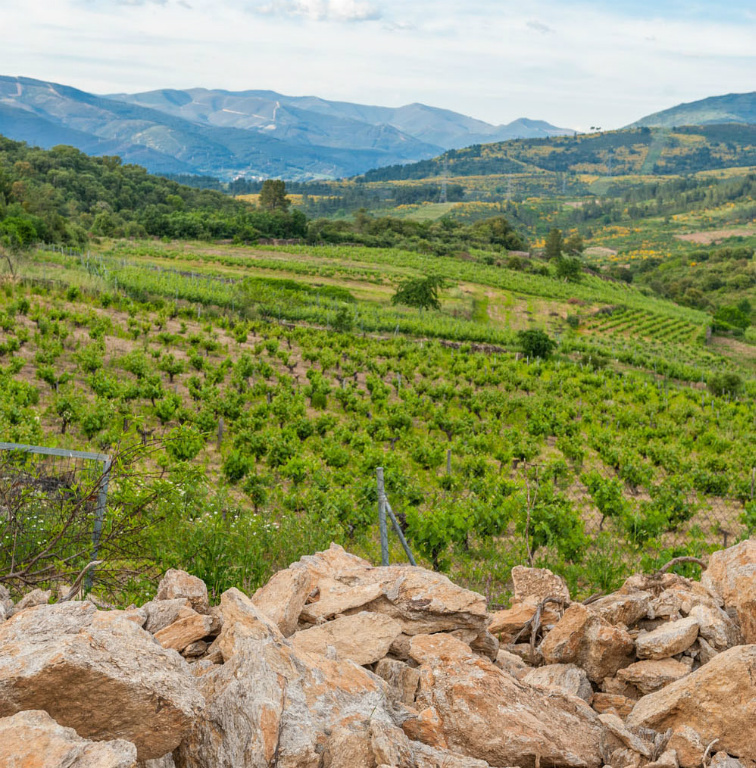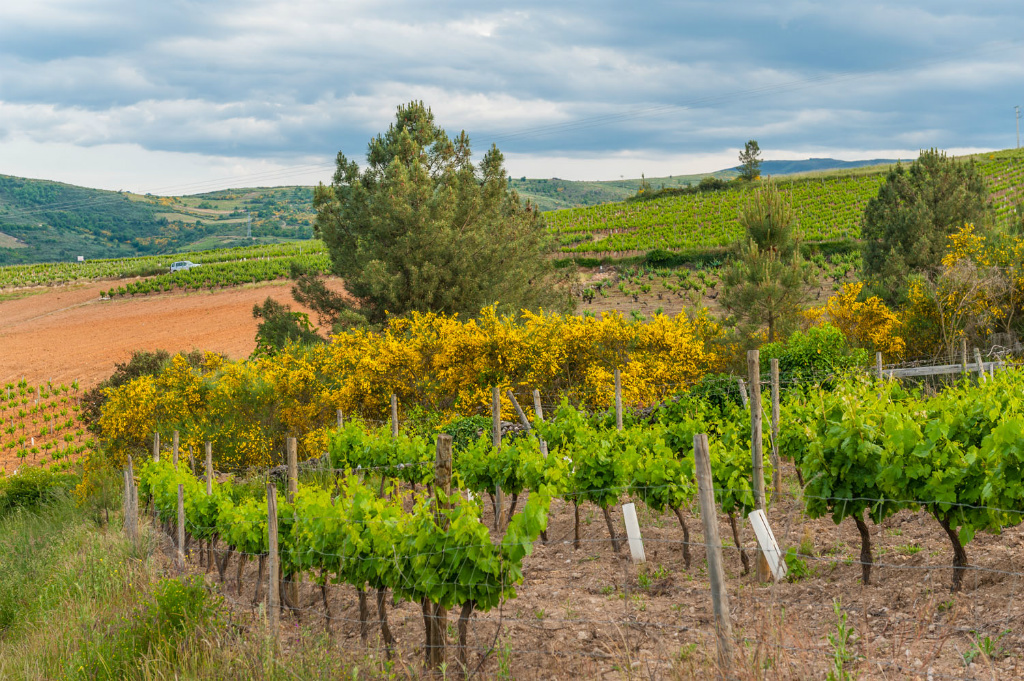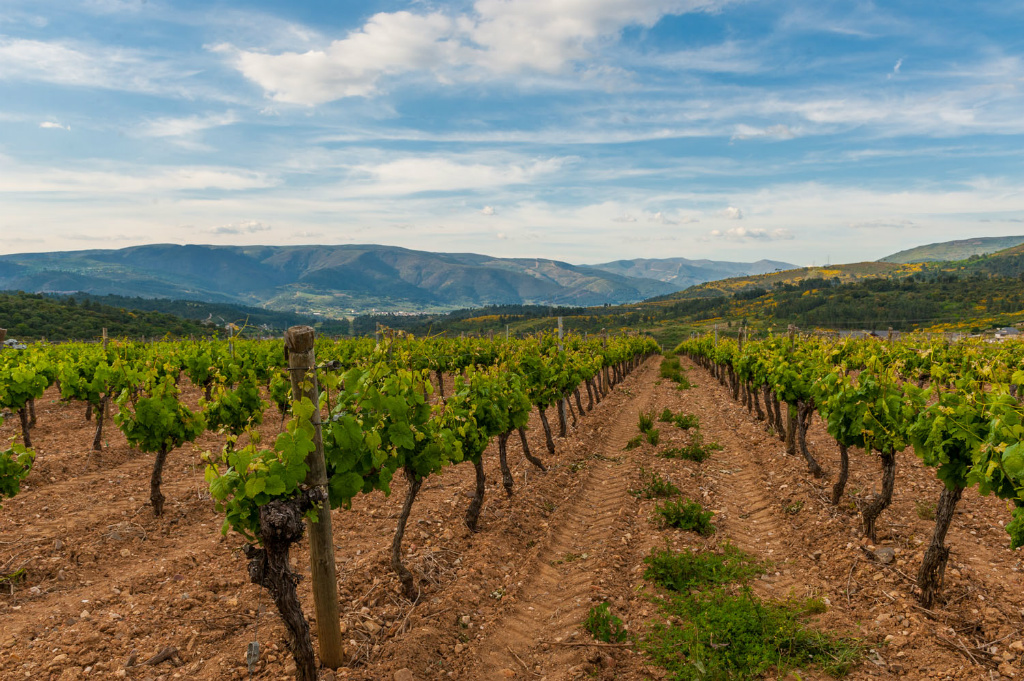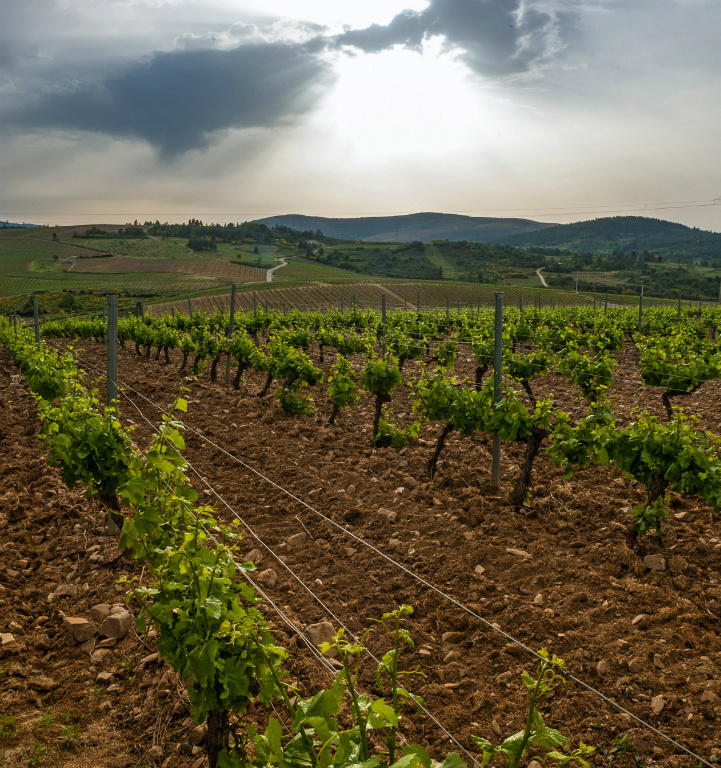 ---
All photos: Friederike Paetzold