Carro

Carro, made by Bodegas Senorio de Barahonda in the DO of Yecla, is a perfect example of how Spain offers the best wine values in the world! The wine is made with grapes from vines that were planted in 1977 and are tended in limestone soil which receives a mere 8-10 inches of rainfall each year. The state-of-the-art winery is a perfect "kitchen" to transmit this unique terroir. Carro is 100% un-oaked made with organically grown grapes. With a winemaking heritage that dates back to 1925, the Candela family owns about 340 hectares (840 acres) of vineyards. Yecla is one of only a few wine regions in Spain that has remained unaffected by phylloxera. Carro's richness, depth and profound earthy flavors will transport you to the arid, rugged and tranquil terrain of Yecla.
WHAT MAKES THIS WINE UNIQUE? The winery has used estate-owned grapes since 1925. The wine is organically grown and the grapes are from 35-year-old vines. Carro is a 100% un-oaked wine, made using a Rhone-like blend of grape varieties. The amount of care and the quality of the grapes that go into Carro are the same used to make more expensive cuvées. This great value offers high quality for price.
RATING HISTORY: 2016 90JS; 2015 90VN; 2014 90RP; 2013 89Vinous; 2012 88RP & IWC; 2011 89RP; 2005 90RP
GRAPE: 50% Monastrell, 20% Syrah, 20% Merlot, 10% Tempranillo. Organically grown vines planted in 1979. Tended in chalk and limestone soil at 713 m (2,339 ft) elevation
PAIRING SUGGESTIONS: This simple, unpretentious, easy-to-drink and juicy red will pair well with most any flavorful, casual dishes summer or otherwise you're likely to see it on the backyard deck, at the beach, or at a picnic. Grilled cheddar burgers with bacon, BBQ brisket or pulled pork and pressed Cajun chicken sandwiches all fit the bill.
VINIFICATION AND AGEING: Each grape variety is harvested separately in small boxes during the cool morning hours and then the grapes are de-stemmed and crushed. The skins mix with the juice before and after fermentation for fourteen days. The temperature during fermentation is kept to a medium level (about 25C or 77F) in order to extract a bit more tannin from the skins. The wine undergoes malolactic fermentation and ageing for three months in stainless steel tanks before the different grape varieties (Monastrell, Syrah, Tempranillo and Merlot) are blended prior to an additional 2-3 months of ageing in tanks before bottling.
PRODUCTION: 6,000 cases
LOCATION, SOIL, CLIMATE: The vineyards are located within the Yecla DO in Zone 8, within Murcia in southeastern Spain. The vineyards are in the Campo Arriba district of Yecla, at 713 meters (2,339 ft.) elevation. Monastrell is called Mourvédre in France, Mataro in Italy, and Monastrell in the New World. It is the most planted grape in the area and is the second most planted red grape in Spain. Yecla's higher altitude makes it significantly cooler than neighboring Jumilla, and the resulting wines are more aromatic, with a more fresh, easy-to-drink character. The area's soils are composed of limestone and chalk with clay and gravel subsoils. Poor in organic matter, the soils are deep and have good drainage. The clay subsoil retains water, essential for the health of the vine in this arid climate. Due to the low content of nutrients in the soil, the vines have low vigor and yields are only 2 kilograms (4.4 lbs.) of fruit per vine, which produces smaller berries with a higher skin-to-juice ratio. For climate, the area's average temperature from May-October is 66F, with only 13 inches of rain per year. The climate is Mediterranean with a light Continental influence due to region's higher altitude. The Mediterranean Sea's cool breezes help moderate the arid and sunny climate. The area receives a high amount of sunshine per year (3,893 hours).
TASTING NOTES: Lurid ruby. Aromas of cherry and licorice are complemented by a suggestion of dark chocolate, and a smoky nuance emerges slowly. Spice-tinged red and blue fruit flavors show very good depth as well as vivacity thanks to a spine of juicy acidity. Finishes quite long, with lingering spiciness, gentle tannins and an echo of sweet red fruit. -- Josh Raynolds
ALCOHOL CONTENT: 14.0%
UPC CODE: 810411010716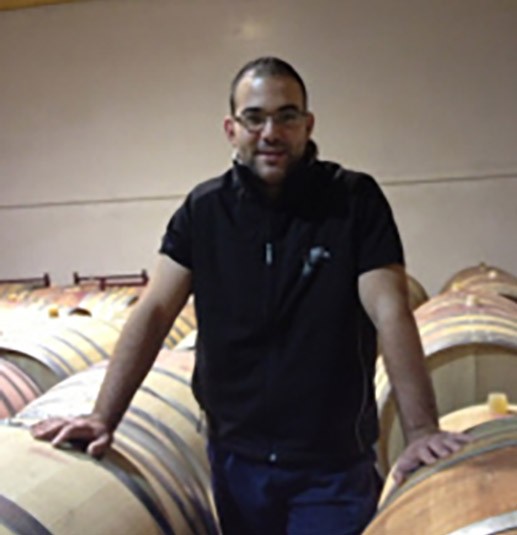 Agustin Carrion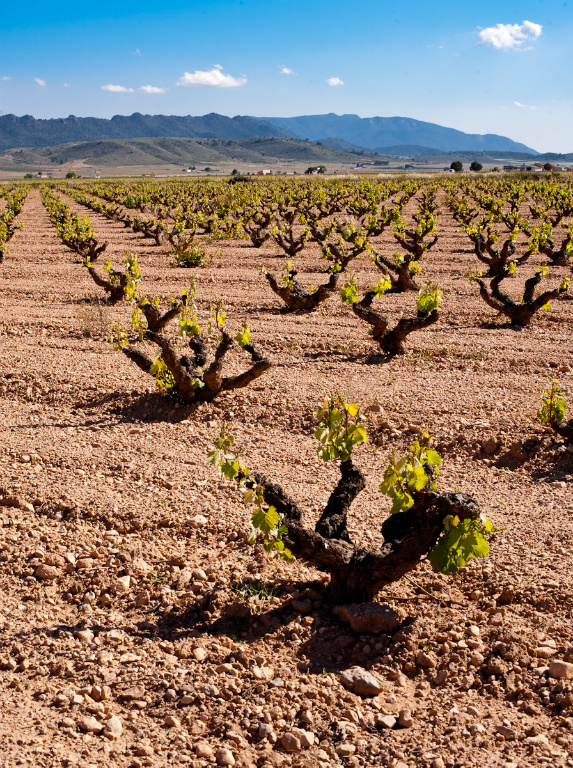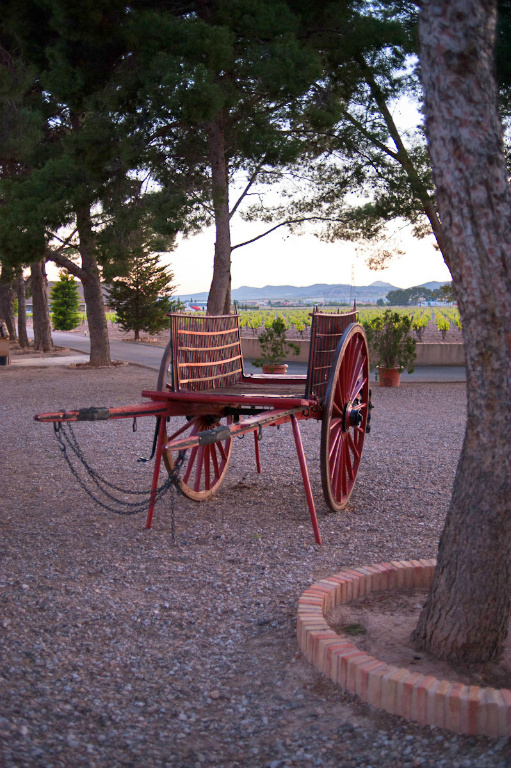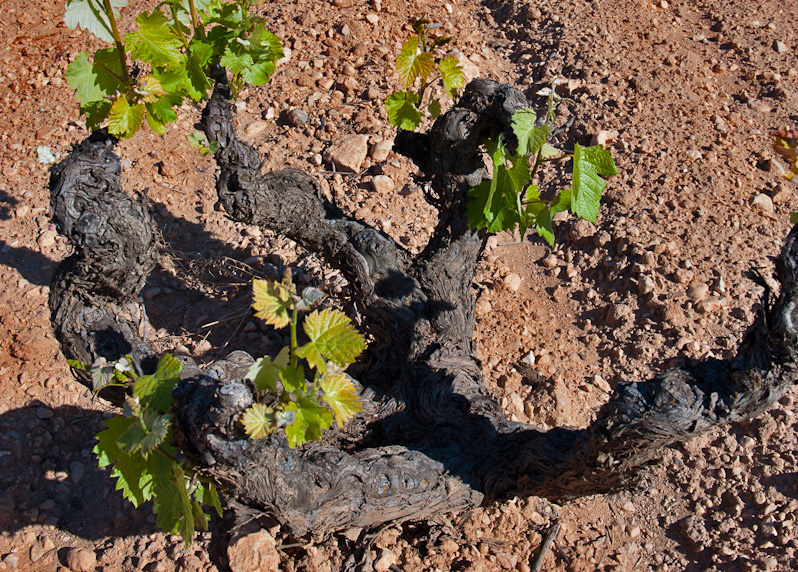 ---
All photos: Friederike Paetzold