Ines Vizcarra

Ines Vizcarra was first released in 2003. It is an estate-bottled wine made by Bodegas Vizcarra in the Ribera del Duero DO region. Named for winemaker and owner Juan Carlos Vizcarra's youngest daughter, who has a brilliant, outgoing personality, Ines Vizcarra is one of the bodega's top two wines. Founded in 1991 by Juan Carlos, Bodegas Vizcarra has 26 hectares (64 acres) of vineyards in the villages of Mambrilla de Castrejon and Roa, in the northern central area of Ribera del Duero within Burgos province. Many of Ribera's best bodegas farm vineyards located in this area. Today, Vizcarra is considered among the top producers in Ribera del Duero. Juan Carlos is one of the pioneers of the garagiste winemaking movement in Spain, has a philosophy centered on making wines that show elegance and finesse. In order to achieve this goal, the winemaking is exclusively by gravity. A focus on careful vineyard work and gentle winemaking prevents harsh tannins and instead produces soft, elegant wines. The emphasis is on the fruit rather than the tannins. Ines Vizcarra contains a portion of Merlot, which gives it a bright, silky and very elegant character. With a texture closer to Burgundy than Bordeaux, Ines conveys Juan Carlos's elegant, powerful winemaking style.
WHAT MAKES THIS WINE UNIQUE? Alongside Vega Sicilia and Pingus, this wine is considered one of Ribera del Duero's three best wines. This great effort combines elegance and power. Aged in large, 400 liter-barrels to minimize oak flavors and maximize fruit purity. Juan Carlos Vizcarra is one of the pioneer garagistes who champion small-production winemaking in Ribera del Duero.
RATING HISTORY: 2014 92+View from the Cellar, 2014 91WS, 2014 95WA. 2012 94VM; 2011 94Vinous; 2010 93 WA &IWC; 2009 93IWC; 2008 93IWC; 2006 94+RP
GRAPE: 90% Tinto Fino; 10% Merlot. Vines planted from 1950 - 1995. Tended in clay, limestone and gravel soil from 820 - 840 m (2,690 - 2,755ft) elevation
PAIRING SUGGESTIONS: If this bold red was a boxer, this wine packs the punch.
VINIFICATION AND AGEING: After picking the best bunches from the vineyard's best vines, the best berries are selected to make one of Juan Carlos Vizcarra's smallest production wines. The tiny berries go into open-top barrels made of French oak for maceration and alcoholic fermentation. The skins mix with the unfermented juice for 4-5 days using dry ice. Malolactic fermentation takes place in large, 400-liter oak barrels, 90% French and 10% American. Ines is usually aged for 18 months with natural decanting and stabilization. During this period, the wine is racked only once and then bottled without any filtration.
PRODUCTION: 380 cases (6 pack)
LOCATION, SOIL, CLIMATE: The vineyards are located in the town of Mambrilla, at 849 meters (2,785 ft.) elevation. They lie within the northern central area of the Ribera del Duero DO (Zone 2), in the province of Burgos in Castilla y Leon. The vineyard's topsoil is composed of clay and limestone and the subsoil is gravel. Relatively fertile, the soil has plenty of material with good water retention. To offset an undesirably high rate of vegetative growth, Juan Carlos reduces yields by thinning grape clusters from 20 to 8 per vine and by allowing other wild herbs to flourish around the vines. This foliage acts to absorb the potentially excessive water and nutrients from the soil. In reducing the vine's yield and vigor, Juan Carlos maximizes the intensity and concentration of the grapes. The area's climate has an average temperature from April-October of 60.5F and the average annual rainfall is 18.9 inches. From its higher altitude, Ribera del Duero's northern central area within Burgos has a cooler climate than either Toro or Rueda, to the west and southwest, respectively. Here, the wines are usually darker, more concentrated and have more forward aromas than wines made in the western part of Ribera del Duero. An extreme Continental climate, with cool nights and hot days with moderately low rainfall, provides a longer ripening period, and results in wines with greater complexity and more expressive, intense aromas. The temperatures at Vizcarra's vineyards are warmer than the neighboring bodega Torremoron and cooler than Hornillos Ballesteros-MiBal. Harvest usually begins the first week of October and ends by mid-month. These conditions create a longer ripening period, which produces greater complexity and expressive, intense aromas in the wines.
TASTING NOTES: Glass-staining ruby. Highly expressive, mineral-accented cherry and blackberry aromas are complicated by suave floral, vanilla and Asian spice nuances. Sappy, sweet and broad on entry, then more taut in the middle, offering densely packed black and blue fruit flavors that slowly become spicier and more energetic as the wine opens up. Shows a sweet fruitcake quality on the extremely persistent, oak-spiced finish, which is framed by fine-grained, harmonious tannins.-- Josh Raynolds.
ALCOHOL CONTENT: 14.5%
UPC CODE: 8437008409658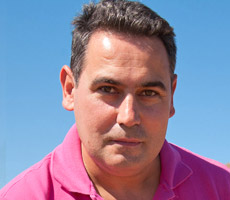 Juan Carlos Vizcarra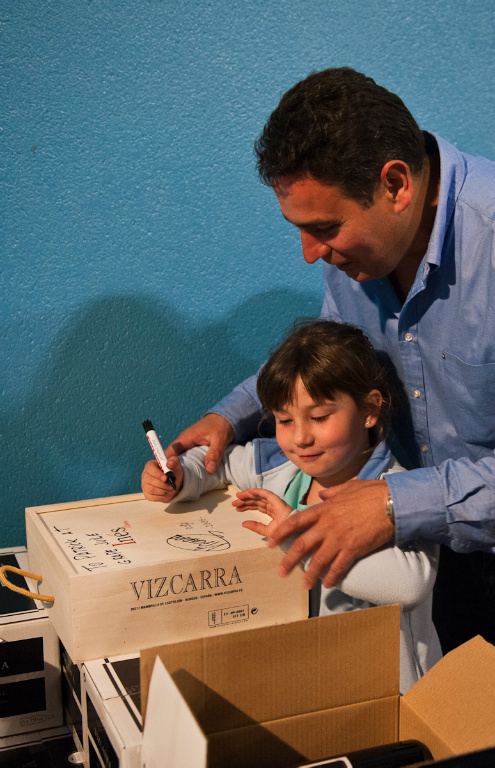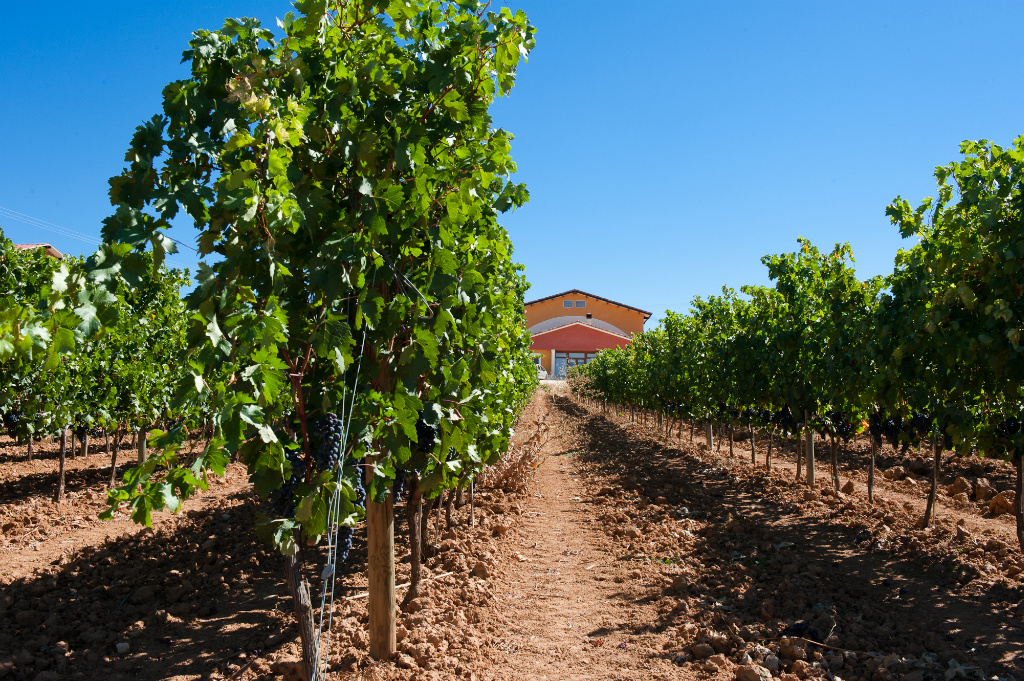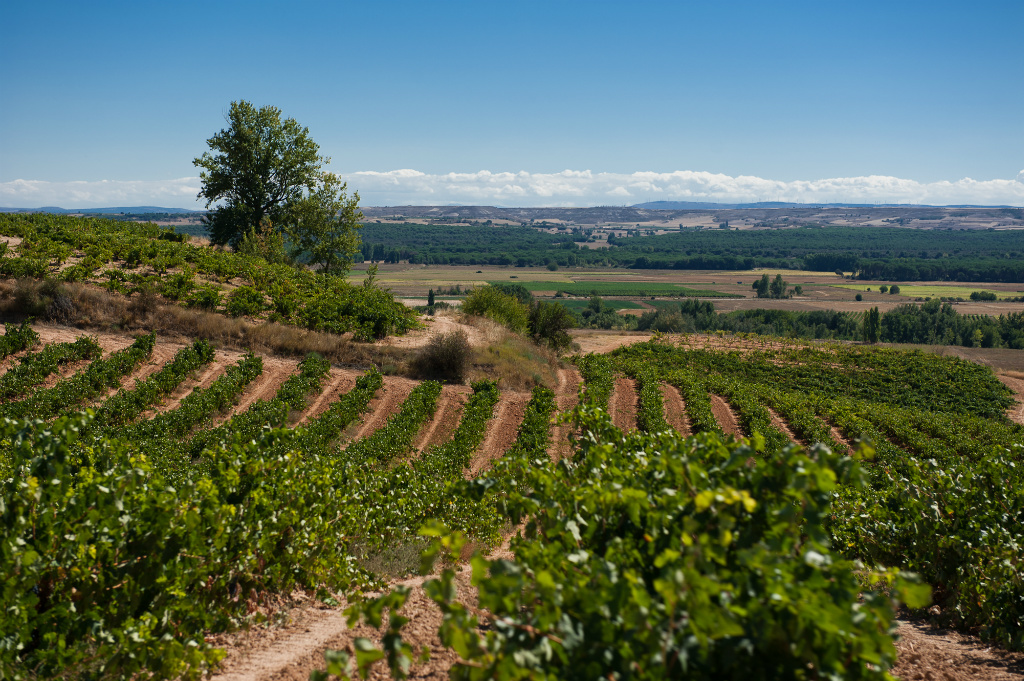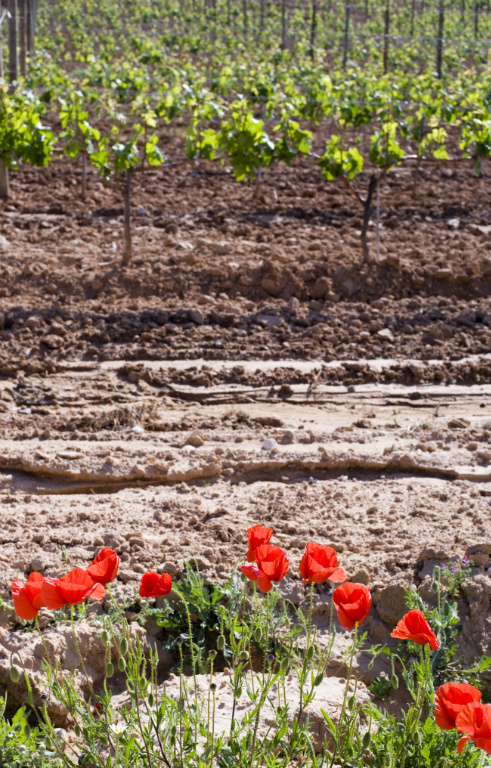 ---
All photos: Friederike Paetzold