JC Vizcarra
JC Vizcarra is an estate-bottled wine made by Bodegas Vizcarra Ramos in the Ribera del Duero DO region. The "JC" in the wine's name are the initials of proprietor and winemaker Juan Carlos Vizcarra. The first vintage for this small-production bottling was 2004. Founded in 1991, the property has 26 hectares (64 acres) of vineyards in the villages of Mambrilla de Castrejón and Roa, in the northern central area of Ribera del Duero within Burgos province. Many of Ribera's best bodegas farm vineyards located in this area. Today, Vizcarra is considered among the top producers in Ribera del Duero. Juan Carlos is one of the pioneers of the garagiste winemaking movement in Spain, has a philosophy centered on making wines that show elegance and finesse. In order to achieve this goal, the winemaking is exclusively by gravity. A focus on careful vineyard work and gentle winemaking prevents harsh tannins and instead produces soft, elegant wines. The emphasis is on the fruit rather than the tannins. JC Vizcarra is made of grape bunches selected from 10 different parcels within Mambrilla de Castrejón, located in cooler, higher elevation sites in Ribera's Burgos district. The goal with this very reasonably priced Ribera is to make a wine that can improve with 15 or more years of bottle age. Made with a restrained oak regimen to respect the wine's elegance, a good way to describe this wine is "classic Ribera."
WHAT MAKES THIS WINE UNIQUE? This is a wine that can age more than 15 years: an unheard of value for price/quality. This wine is made from estate-owned grapes. This limited-production cuvée is made strictly by gravity. Showcases the powerful character of Ribera del Duero in an elegant and balanced fashion.
RATING HISTORY: 2015 90W&S; 2015 90WS, 2014 90View from the Cellar, 2014 92VM; 2013 92VM; 2012 91IWC; 2011 91RP; 2010 94RP; 2009 91RP & IWC; 2008 92RP; 2007 90IWC
GRAPE: 100% Tempranillo (Tinto Fino). Vines planted in 1980. Tended in limestone and clay soil at 849 m (2,875 ft) elevation
PAIRING SUGGESTIONS: With meaty, herbal, and earthy aromas, this wine has the soul typical of great Riberas. Pair this with lamb shank, roast beef, grilled steak and braised pork shoulder. For more casual fare, beef, lamb or bison burgers on the rare side and ropa vieja are good matches.
VINIFICATION AND AGEING: Gravity is a critical component in Juan Carlos's winemaking. The philosophy is always to be gentle in extracting. Fermentation takes place in stainless steel and malolactic fermentation takes place in barrel. The wine is aged for fifteen months in French and American oak barrels, 50% new and 50% two years old.
PRODUCTION: 1,500 cases
LOCATION, SOIL, CLIMATE: The vineyards are located in the town of Mambrilla, at 849 meters (2,785 ft.) elevation. They lie within the northern central area of the Ribera del Duero DO (Zone 2), in the province of Burgos in Castilla y León. The vineyard's topsoil is composed of clay and limestone and the subsoil is gravel. The area's climate has an average temperature from April-October of 60.5F and the average annual rainfall is 18.9 inches. An extreme Continental climate, with cool nights and hot days with moderately low rainfall, provides a longer ripening period, and results in wines with greater complexity and more expressive, intense aromas. Harvest usually begins the first week of October and ends by mid-month.
TASTING NOTES: Opaque ruby. An exotically perfumed bouquet evokes ripe dark berries, violet and vanilla, along with a smoky oak overtone. Sweet, seamless and expansive in the mouth, offering intense black and blue fruit flavors complemented by mocha and mineral flourishes. Supple tannins shape the smoky finish, which hangs on with impressive, dark-fruit-driven tenacity.-- Josh Raynolds.
ALCOHOL CONTENT: 14.5%
UPC CODE: 810411011058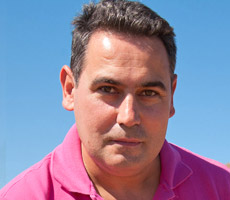 Juan Carlos Vizcarra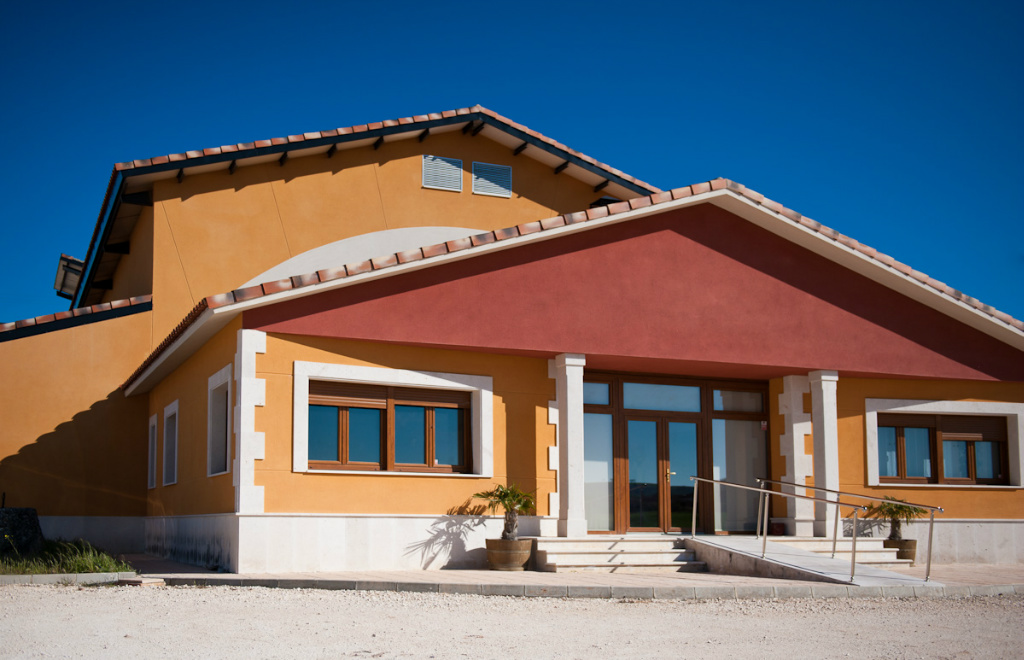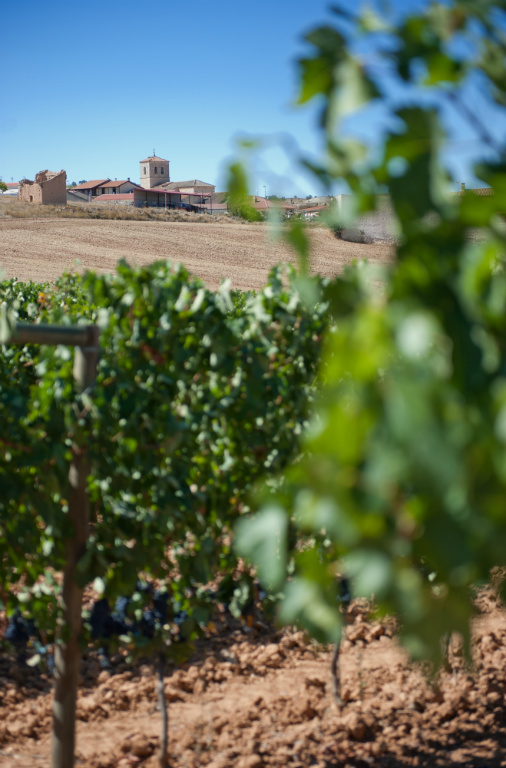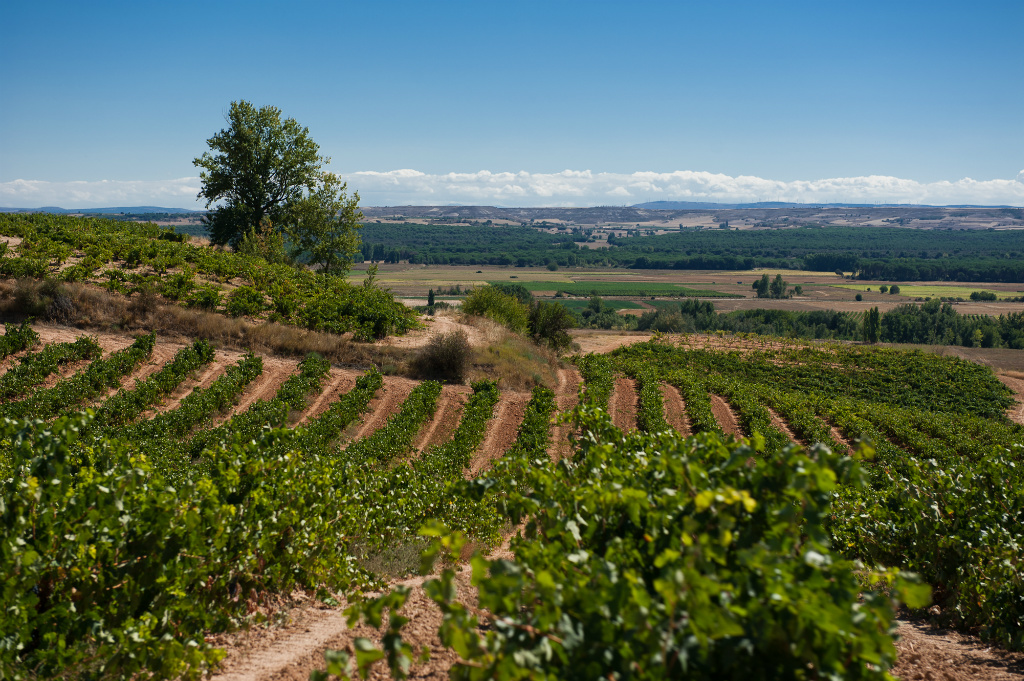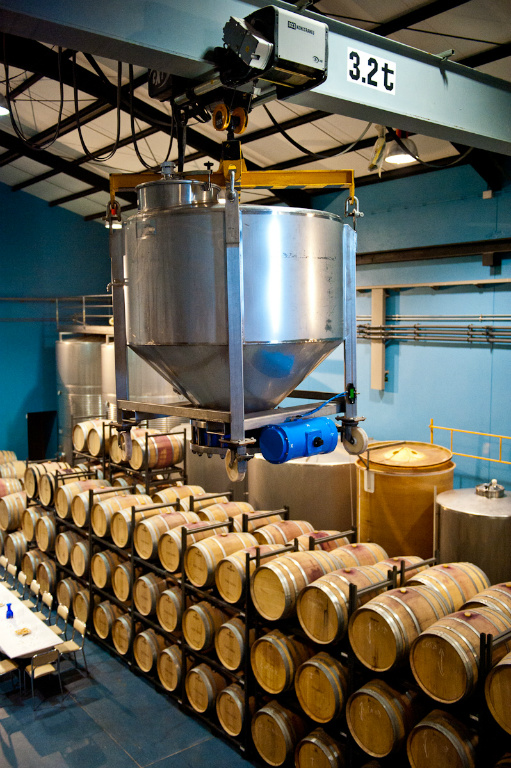 ---
All photos: Friederike Paetzold