La Antigua Clasico Blanco

La Antigua is a unique wine coming from one of the most special and unknown territories of the Rioja region. Geographically speaking, Rioja is a valley that goes from East to West. The vineyards of La Antigua are located in Rioja Alta, with the mountains of Sierra Cantabria to the north and the mountains of Sierra de la Demanda to the south. The northern facing vineyards experience cooler temperatures, resulting in grapes that ripen more slowly, hence showcasing flavors of greater balance and focus. In addition to the cooler conditions of this area, La Antigua is a place where the parcels are extremely small and steep. This terrain is almost impossible to mechanize. All important vineyard work needs to be done by hand. The majority of the people who own these vineyards are local farmers who do not make wine, they only grow grapes, which in exchange they sell at top prices to larger bodegas, mostly located in the north of the valley near the train tracks. In the case of La Antigua, both vineyards and winemaking are handled by the same people. This unity of farming and winemaking is a key factor in fashioning superior wines. Lastly, and most importantly, in Sierra de la Demanda we find among the oldest Garnacha vines of Rioja. La Antigua Clasico Blanco is a wine of place. It is 100% from Sierra de la Demanda, a place of longevity, precision and minerality.
WHAT MAKES THIS WINE UNIQUE? Sierra de la Demanda is a unique location with north facing vineyards located in Rioja Alta. Estate bottled. A wine of place. Old vines planted since 1965.
RATING HISTORY: 2014 91VM; 2013 92JS
GRAPE: 70% Viura, 20% Garnacha Blanca, 10% Tempranillo Blanco. Vines planted since 1965. Tended in red silica soil at 700 m (2,296 ft) elevation.
VINIFICATION AND AGEING: 10% of the wine is aged under natural flor from the same Rioja origin.
PRODUCTION: 530 cases
LOCATION, SOIL, CLIMATE: Sustainably grown vines planted since 1965. Tended in red silica soil at 700 m (2,296 ft) elevation.
TASTING NOTES: Green-tinged gold. Meyer lemon, toasted grain, ginger and white flowers on the mineral-accented nose. Fleshy and dry on the palate, offering concentrated citrus and orchard fruit flavors and complicating notes of tarragon and honey. Shows a suave blend of richness and vivacity. Finishes spicy and very long, featuring lingering notes of bitter pear skin and candied ginger. -- Josh Raynolds.
ALCOHOL CONTENT: 12.0%
UPC CODE: 8437013189958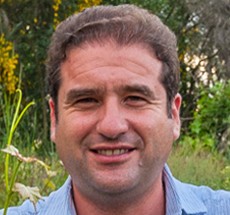 Alberto Orte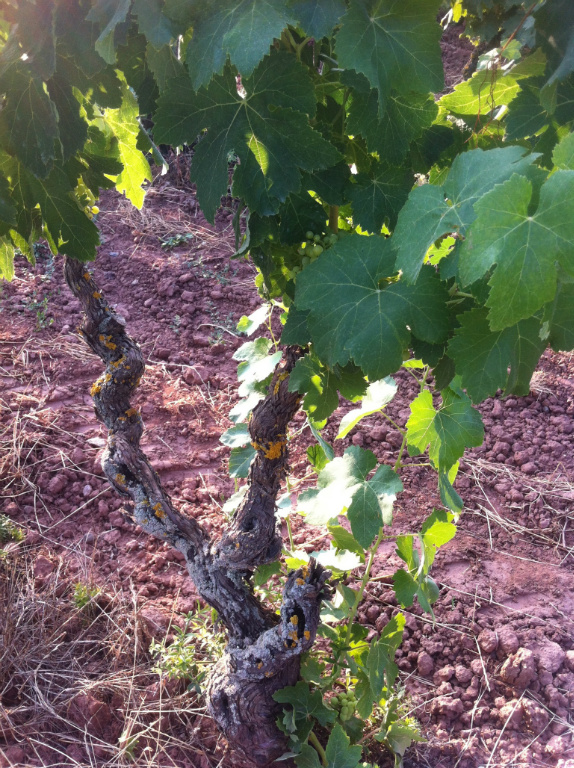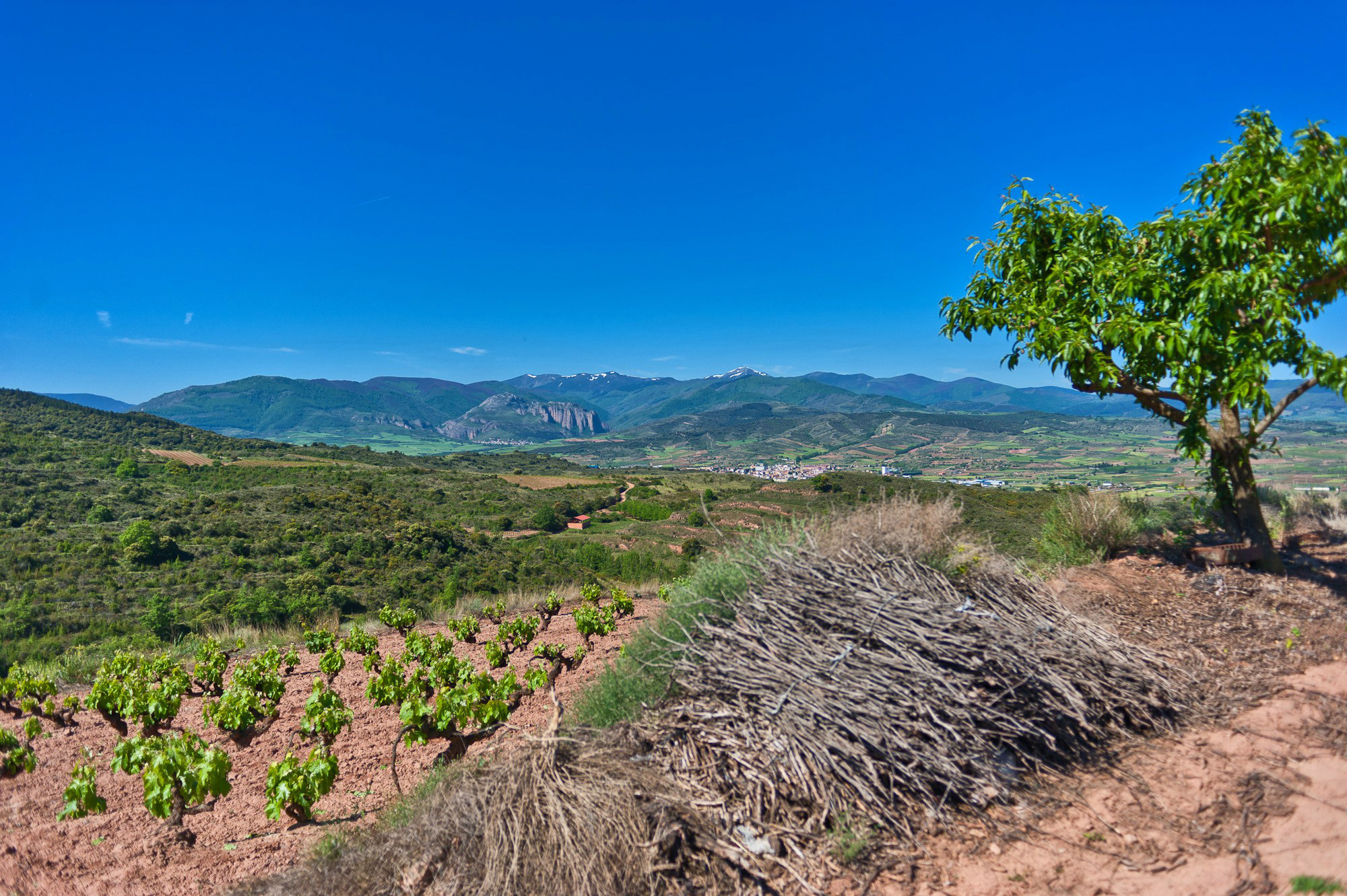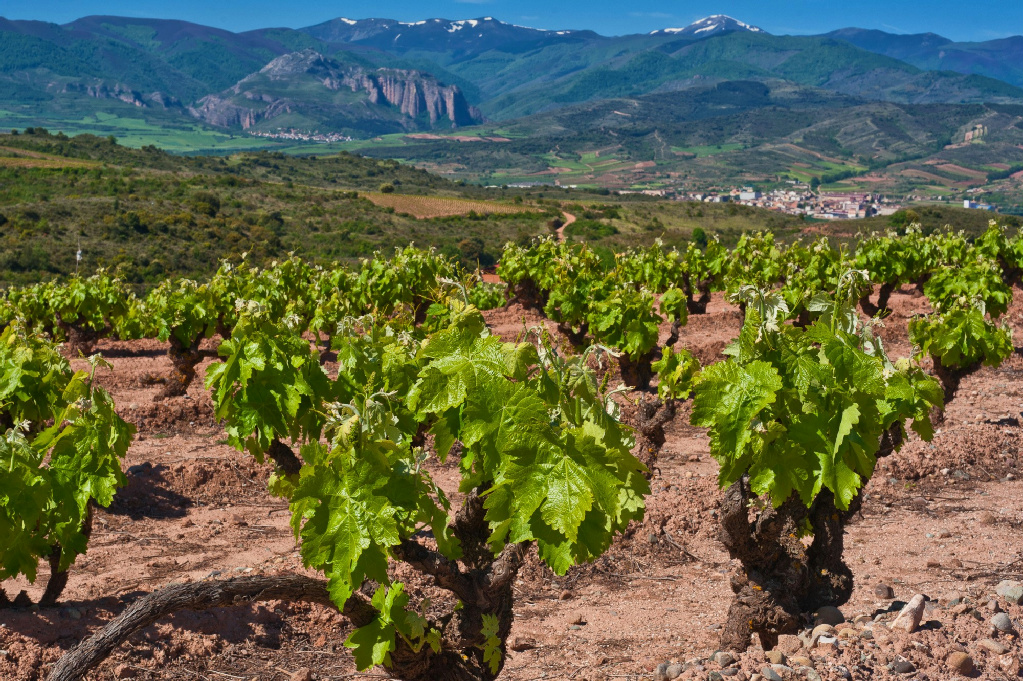 ---
All photos: Friederike Paetzold