QDM Finca Notario

QDM Finca Notario is a single vineyard wine made by Bodegas Quinta da Muradella in the Monterrei DO region, just above the border of Portugal in northwestern Spain. Finca means, "vineyard" or "parcel" and Notario means, "Notary" in English. This vineyard parcel used to be owned by a Notary, hence its name. Quite different in Spain than in the U.S., this government-appointed position is rare and very prestigious. Notaries have a sort of regional exclusivity, which helps them become very wealthy. The bodega's name Muradella comes from a Celtic fort from the 3rd Century BC located near the town of Verin. At this bodega, winemaker and proprietor Jose Luis Mateo makes several wines, all with certified organic grapes. Through exacting work recuperating old vineyards, Jose Luis has crafted wines that have earned accolades from numerous wine publications.
WHAT MAKES THIS WINE UNIQUE? For this single vineyard wine, one barrel is made for the world. This wine's terroir showcases silky tannins, precise minerality and lots of black fruits. This wine is made utilizing organic farming. This wine relates to the second period of Monterrei's history, from 1940 to 1960.
RATING HISTORY: 2007 94RP
GRAPE: 55% Mencia, 30% Bastardo, 15% Garnacha Tintorera. Certified organically grown vines planted in 1950. Tended in clay, quartz and gravel soil with river stones at 460 m (1,500ft) elevation
PAIRING SUGGESTIONS: This wine pairs well with dishes prepared with savory spices and fresh, wild herbs. Grilled pork tenderloin or thick-cut pork chop in Mediterranean rub, lamb chops with rosemary and lamb burgers with caramelized onions are good choices.
VINIFICATION AND AGEING: Fermentation takes place in open barrels, then whole clusters are macerated for two months. The wine is aged for 14 months in French oak barrels.
PRODUCTION: 20 cases (6 pack)
LOCATION, SOIL, CLIMATE: The vineyard is located in Zone 1, toward the interior of Galicia, by the Portuguese border. The 0.3-hectare (1 acre) Notario vineyard is within the northern subzone of Pazos de Monterrei at 460 meters (1,500 ft.) elevation. On the west side of the Tamega River, this vineyard's old vines are traditionally head-pruned on steep slopes. The soil is red clay and river stones with quartz and gravel. The climate is Atlantic (cold and wet) with a Continental influence (in general, extremely hot and dry summers with cold, dry winters). Monterrei is one of the DO regions within Galicia that is furthest from the Atlantic Ocean with yearly rainfall below average compared to other regions in Galicia. In summary, Monterrei has a drier, warmer climate than western Galicia. Here, the average yearly rainfall is 23 inches and closer to the water in Rias Baixas the average is 93 inches.
TASTING NOTES: This wine has aromas of spice, chocolate and graphite. On the palate, the full-bodied flavors combine luscious, ripe black cherries with bright blue berries.
ALCOHOL CONTENT: 14.0%
UPC CODE: NO UPC CODE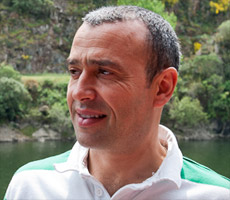 Jose Luis Mateo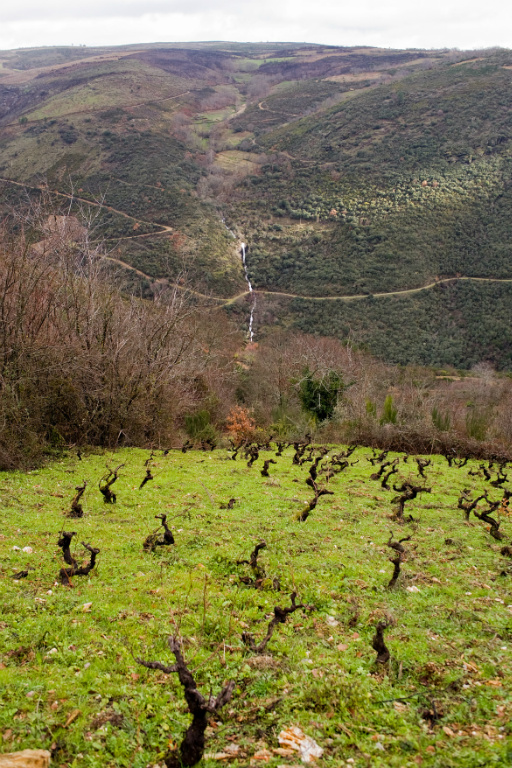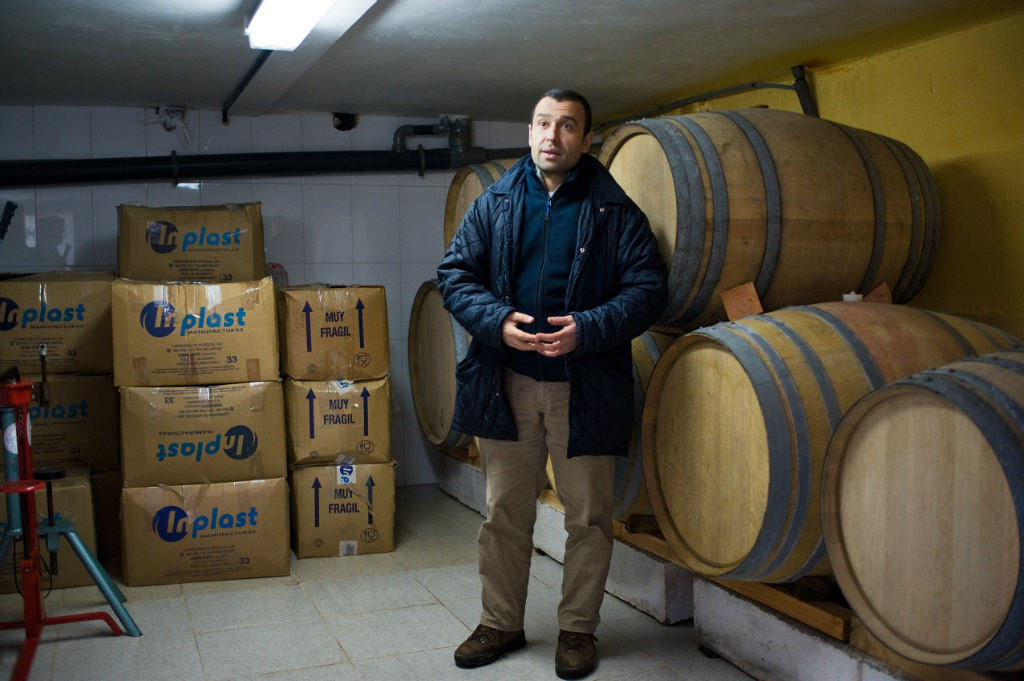 ---
All photos: Friederike Paetzold