Ludovicus Blanco

In the high Mountains of Terra Alta, south of Barcelona, overlooking the Mediterranean at 425 meters (1,394 ft.) elevation the Garnacha Blanca grape was born. Today, Terra Alta is home to 30% of the Worlds Garnacha Blanca plantings. Garnacha Blanca is well known in the Rhone Valley France for making superb long lasting white wines that are full of finesse and rich flavors. In France its name is Grenache blanc. The unknown and obscure territory of Terra Alta is the birth place of this incredible grape. This grape shows its greatest beauty here. The geography here is full of valleys and rolling hills. It is 5km south of Priorat. If Priorat is full of slate, Terra Alta is full of Limestone, otherwise known by wine people as White Gold. Limestone is responsible for the beautiful flavors of minerals and delicate bright nerve that brings longevity, tension and finesse to its wines. Garnacha Blanca grows at its best here in Terra Alta this is a secret that is now unfolding. Ludovicus Blanco is a pure expression of this grape from estate-owned vineyards that are organically grown. Ludovicus shows spice, body, rich flavors of minerals, thyme, fennel seeds and a hint of honey that makes it extremely inviting.
WHAT MAKES THIS WINE UNIQUE? Grown in Terra Alta, where Garnacha Blanca was born. Estate own vineyards. Organically grown. full of spice and body and a beautiful layer of minerals that makes the wine extremely complex. Less than 3,000 cases produced for the world. Great value!
RATING HISTORY: 2012 90IWC; 2011 89IWC; 2010RP
GRAPE: 100% Garnacha Blanca. Organically grown vines planted in 1998. Tended in limestone soil at 425 m (1,394 ft) elevation
PAIRING SUGGESTIONS: This fresh, mineral-inflected Ludovicus Blanco pairs extremely well with Scallop risotto, swordfish sauteed in butter and wild herbs, and also a host of casual foods like tapas, pasta with white clam sauce or fried oyster sandwiches.
VINIFICATION AND AGEING: Macerated for 6 hours with its own skins and fermented at cool temperatures in stainless steel tanks.
PRODUCTION: 3,000 cases
LOCATION, SOIL, CLIMATE: The vineyards are located a few miles southwest of Priorat, within the Terra Alta DO (Zone 5) in Catalunya's Tarragona province in northeastern Spain. In this remote region, the wine-making tradition dates back to the Romans, around the 2nd or 3rd Century. The winery and vineyards are in the town of Batea, situated at 356 meters (1,168 ft.) elevation. The soils are composed of 95% limestone and 5% clay. For climate, the average temperature from April-October is 67.3F. The hot day and warm-to-moderate night temperatures make Terra Alta a drier and warmer region than Montsant or Priorat. These conditions produce bright purplish-garnet hued wines with greater weight and ripeness than wines from other areas within Zone 5. The low average yearly rainfall of 16.3 inches is less than in neighboring regions.
TASTING NOTES: Pale yellow. Aromas of lemon zest, chalk and white pepper, with a subtle floral nuance emerging with air. Dry and tightly wound, offering brisk, refreshingly bitter citrus fruit and honeysuckle flavors. Closes on a tangy note, with excellent clarity and lift.
ALCOHOL CONTENT: 13.5%
UPC CODE: 8437008409412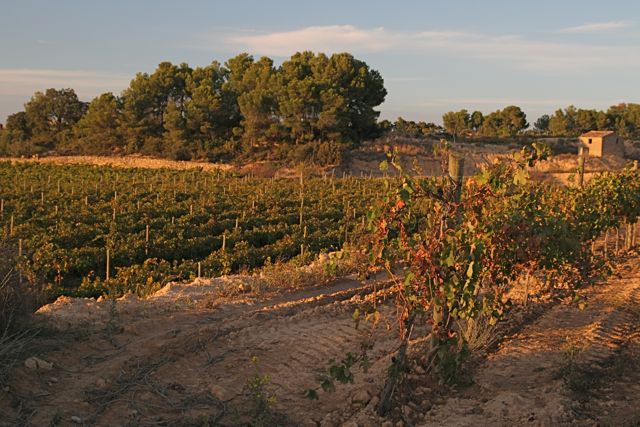 Ludovicus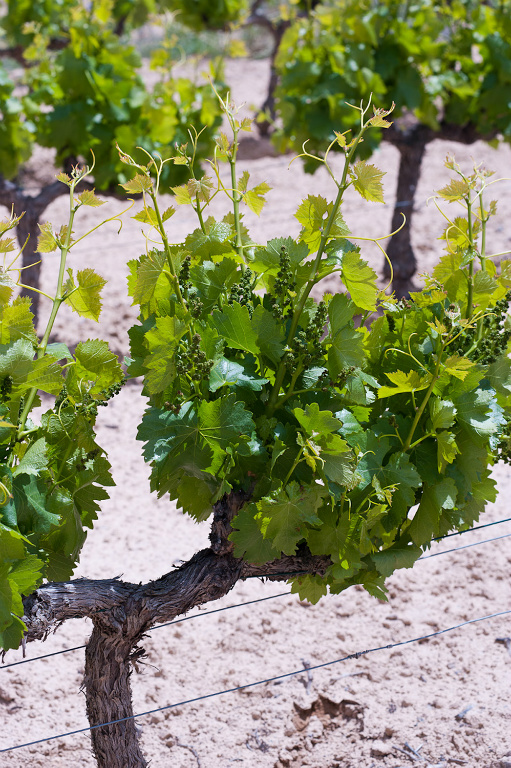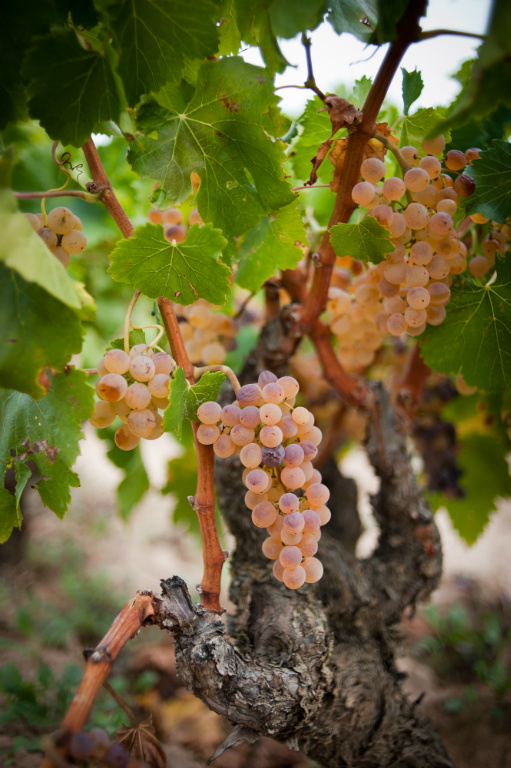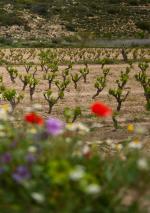 ---
All photos: Friederike Paetzold