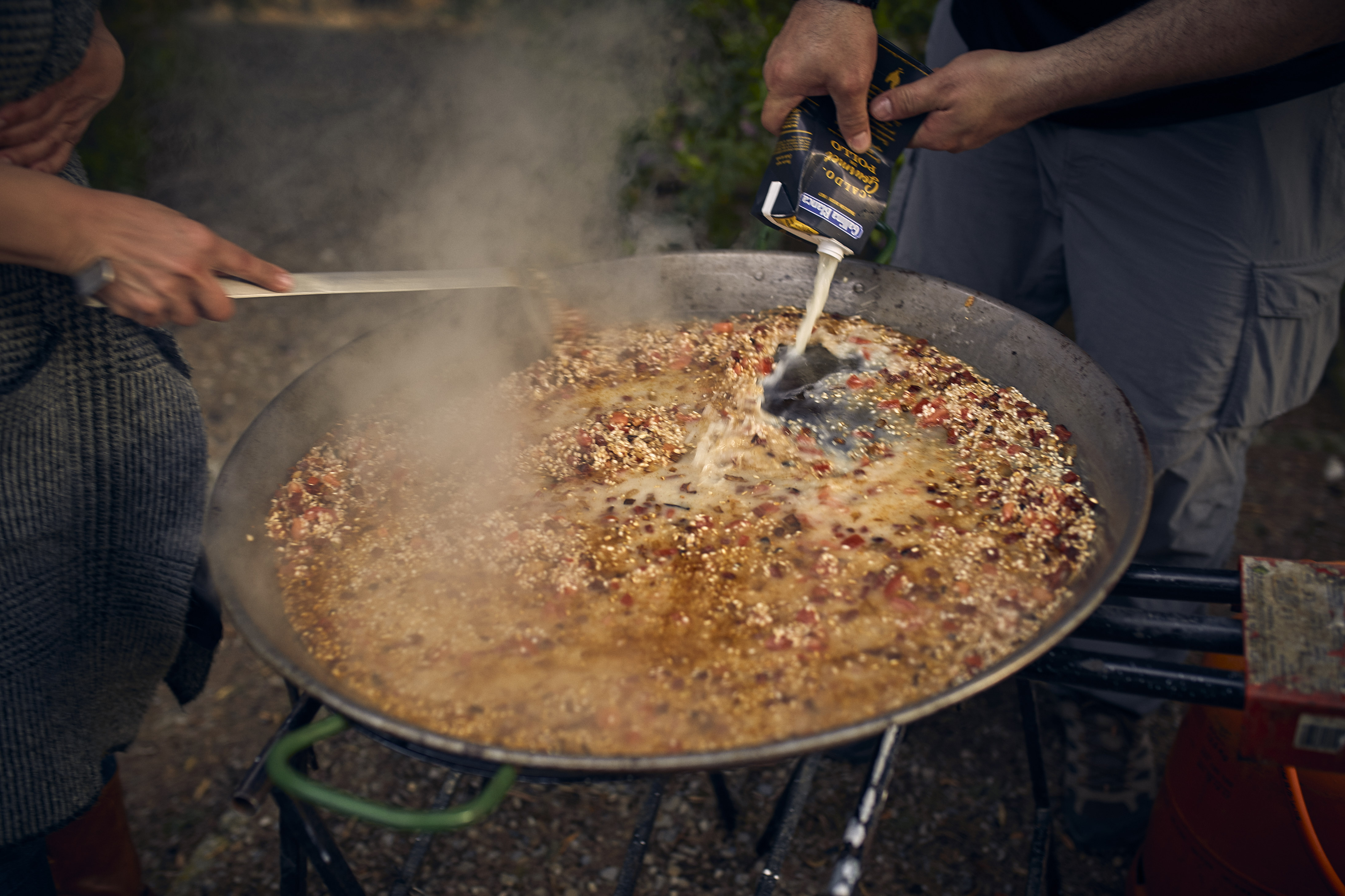 SUNDAY, JUN. 13th, 1PM EST. ZOOM WEBINAR
Learn from Valencia native and paella expert, Chef Marcos Campos (Bonhomme Group, Chicago) how to make paella at home so you can impress your friends this summer! We're pairing the paella with 3 Albariños (Leirana, Nortico and Pazo de Galegos or Columna) to showcase the diversity and versatility of this special grape.
100% of ticket sales go to Wheeling Forward, whose mission is to help people with disabilities experience life to the fullest.
---
ABOUT CHEF MARCOS CAMPOS
Marcos Campos, born and raised in Valencia, Spain, began his culinary career at his father's butcher shop at the young age of 15. Due to an illness in the family, young Marcos took over the butcher shop as a teenager, becoming one of the youngest butchers in all of Spain. After attending the Universidad Laboral de Cheste in Valencia, Marcos moved to Las Pedroñeras, Cuenca, Spain to work at the 1-Star Michelin restaurant Las Rejas under famed Chef Manolo de la Osa.
At Las Rejas he worked for nearly three years, rising to Executive Sous Chef. In 2012, Campos was recruited by Daniel Alonso, the Founder of Bonhomme Hospitality Group, to assume the Chef position of his Spanish restaurant, Black Bull.
Today, Marcos is the Executive Chef of three of Chicago's favorite neighborhood restaurants, Black Bull, Beatnik, and the recently opened dual concept, Café Bonhomme and Beatnik On the River.
ABOUT WHEELING FORWARD
Wheeling Forward steps in to help recently disabled people that lack a support system and resources to obtain the services they need. We know that disability impacts every person's life differently and work to address each person's diverse needs. As people adapt to life with a long term disability, Wheeling Forward helps them navigate the health and social service systems on the way to an active life in the community. Their mission is help people with disabilities experience life to the fullest and enable them to see possibility where others see insurmountable obstacles.Wheeling Forward helps with individuals to provide the advocacy, mentorship, and support services they need to reach their goals, no matter how big or small. To learn more about Wheeling Forward, please visit wheelingforward.org or follow @wheelingforward.