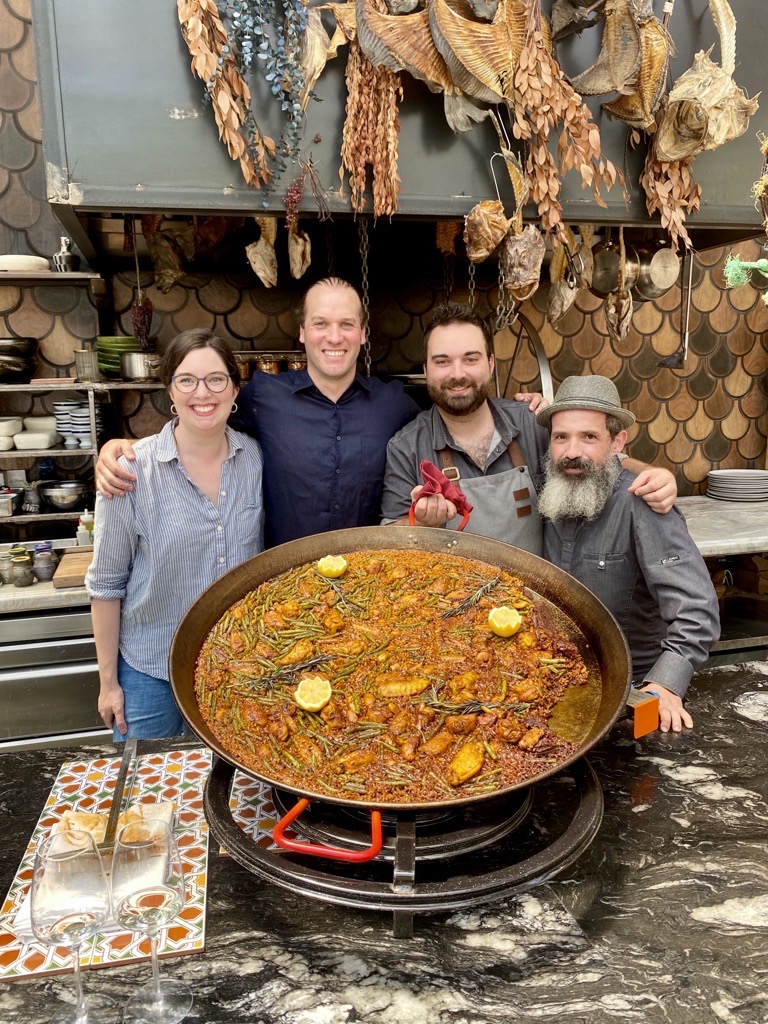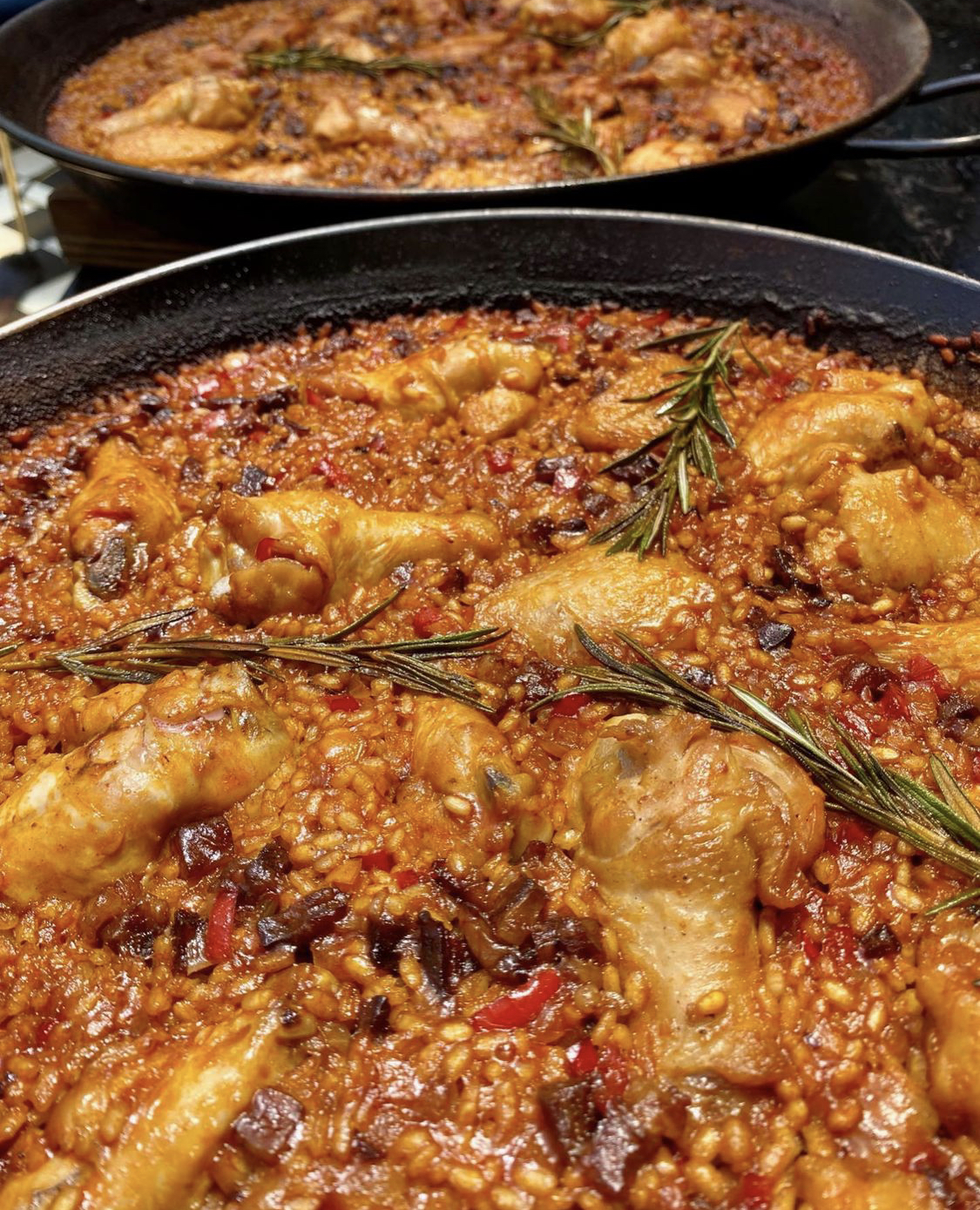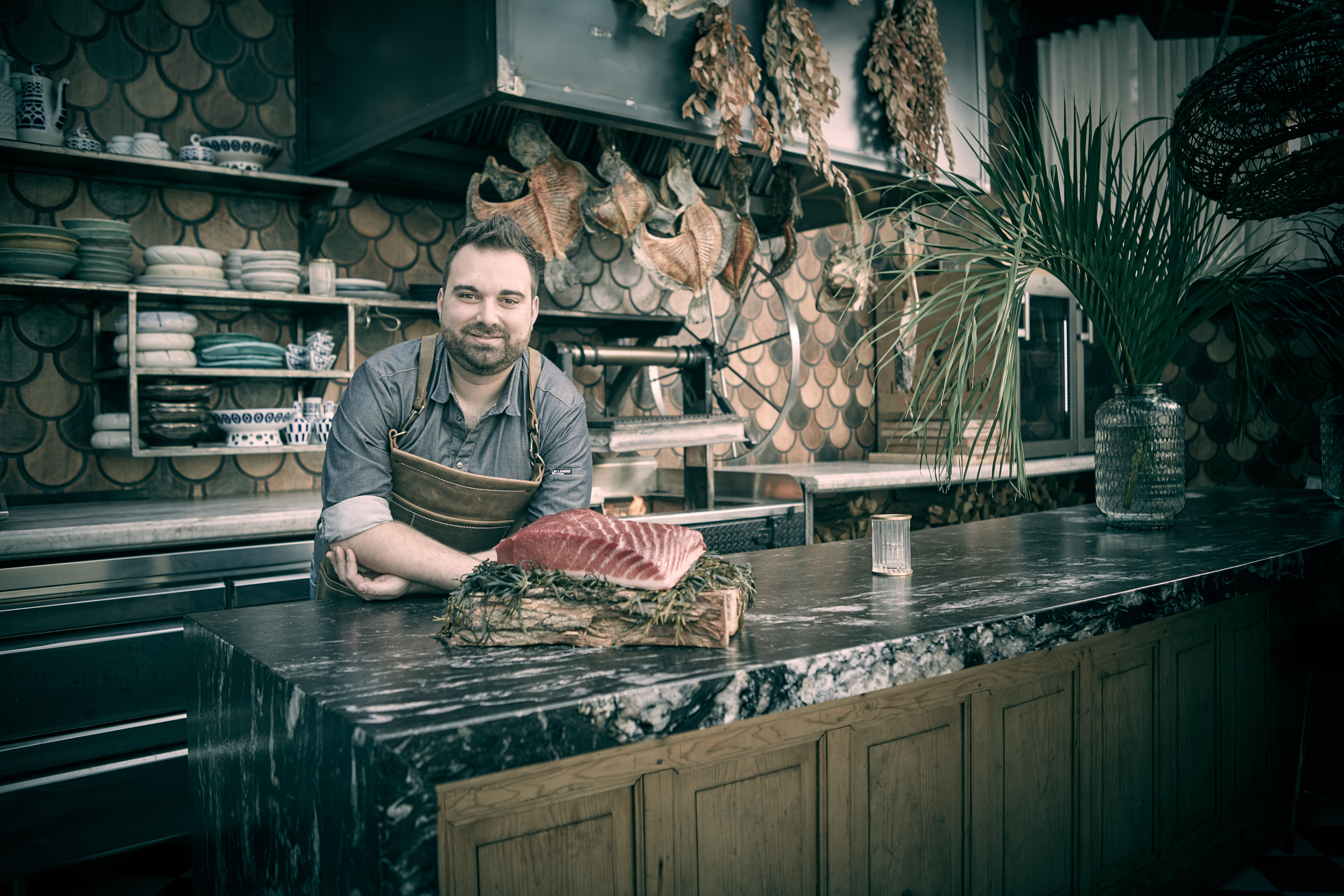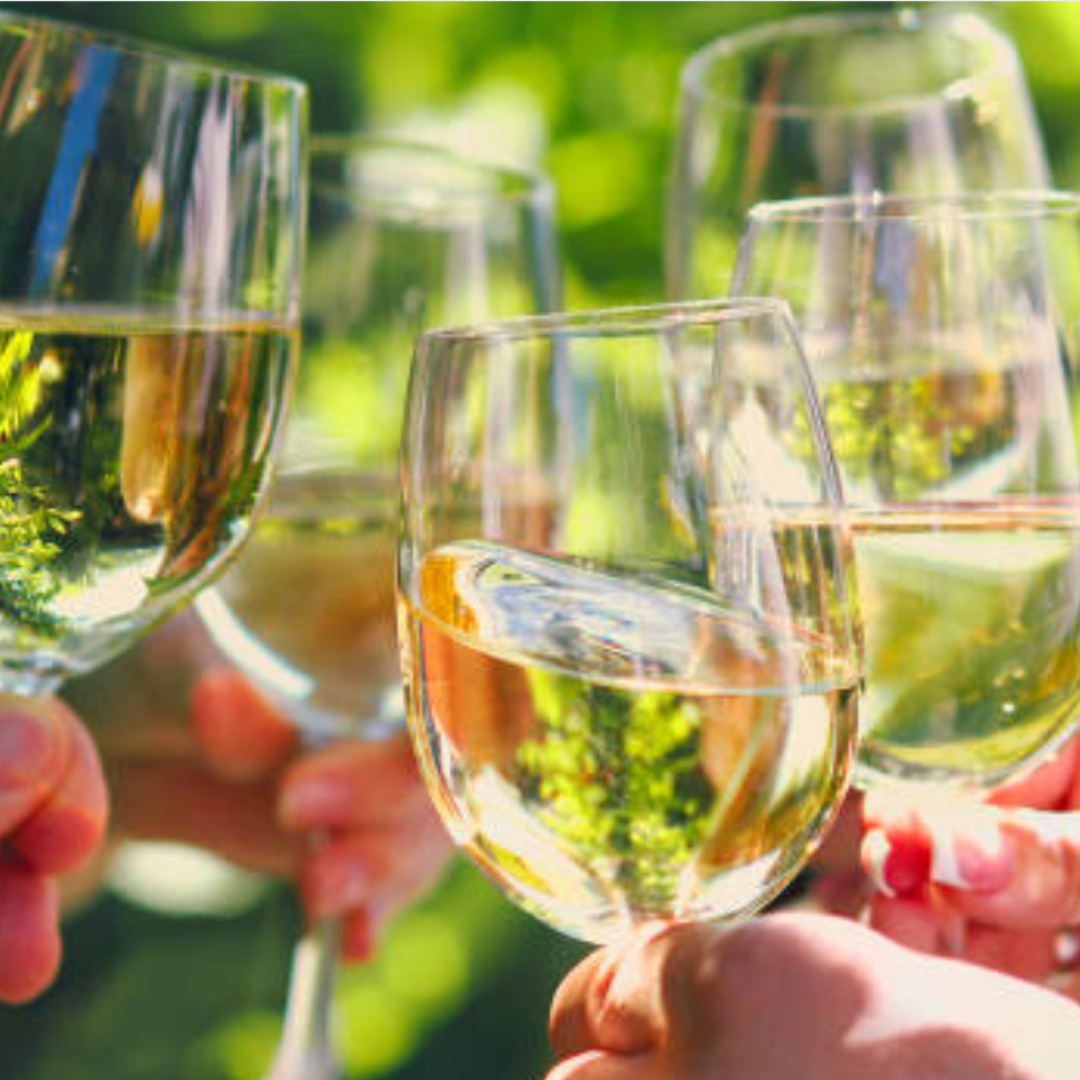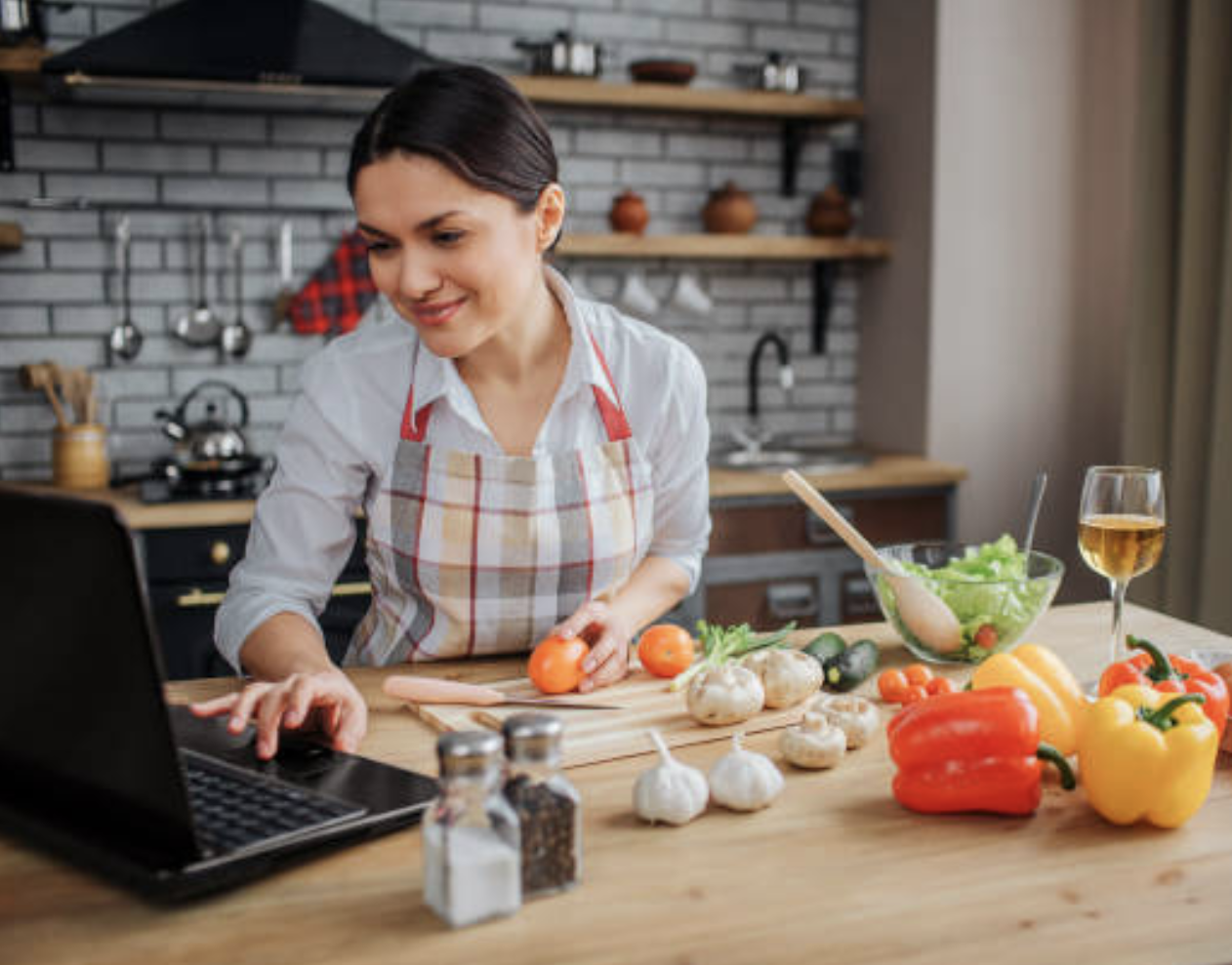 SUNDAY, JUN. 13th, 1PM EST. ZOOM WEBINAR
Albariño and Paella with Chef Marcos Campos
Tune in to learn from Valencia native (and recent Michelin star recipient) Chef Marcos Campos (Bonhomme Hospitality Group, Chicago) about how to make what he refers to as his "grandmother's version" of paella valenciana at home.
---
While learning how to prepare the paella, you will also learn about how Albariño pairs with this dish. Come explore the diversity and versatility of Spain's most prized white wine while giving back to a great cause: 100% of ticket sales went to Wheeling Forward, whose mission is to help people with disabilities experience life to the fullest. Please share this event with your friends!
ABOUT CHEF MARCOS CAMPOS
Marcos Campos, born and raised in Valencia, Spain, began his culinary career at his father's butcher shop at the young age of 15. Due to an illness in the family, young Marcos took over the butcher shop as a teenager, becoming one of the youngest butchers in all of Spain. After attending the Universidad Laboral de Cheste in Valencia, Marcos moved to Las Pedroñeras, Cuenca, Spain to work at the 1-Star Michelin restaurant Las Rejas under famed Chef Manolo de la Osa.
He worked at Las Rejas for nearly three years, rising to Executive Sous Chef. In 2012, Campos was recruited by Daniel Alonso, the Founder of Bonhomme Hospitality Group in Chicago, to assume the Chef position of his Spanish restaurant, Black Bull.
Marcos is now the Executive Chef of award-winning Bonhomme Hospitality Group, and in 2021 received a Bib Gourmand award for Mama Delia as well as his first Michelin star for Porto, a seafood restaurant and wine bar devoted to the cuisine of Spain and Portugal's Atlantic coast. He is one of the youngest chefs ever to receive a Michelin star.
ABOUT    
Bonhomme Hospitality Group is a hospitality development and management company with an in-house integrated marketing team specializing in branding, content creation and communications. Today, this diverse group led by partners Daniel Alonso, Nader Hindo, Fadi Hindo and Rafid Hindo includes Beatnik (restaurant & cocktail bar), Mama Delia (restaurant, sherry bar and ultramarino), Bordel (cocktail bar & cabaret), Celeste (cocktail bar & restaurant), DISCO (nightclub & music venue), Beatnik On The River (restaurant & cocktail bar) and Michelin-starred PORTO (seafood restaurant and wine bar).
​Founded in 2012, the name for the Group traces its origin to the two main qualities that their bars and restaurants strive for in service: to be humble and good-natured. "In French, 'bonhomme' means good-natured, so the translation itself is a reminder of the character that we constantly work towards," says Daniel Alonso, Bonhomme's co-founder and managing partner. "Bonhomme was also the name of the street that I grew up on, and by sharing the name it too serves as a cue to remain humble and never forget where we came from."
ABOUT   
The Wheeling Forward mission is help people with disabilities experience life to the fullest and enable them to see possibility where others see insurmountable obstacles. Wheeling Forward helps with individuals to provide the advocacy, mentorship, and support services they need to reach their goals, no matter how big or small. To learn more about Wheeling Forward, please visit wheelingforward.org or follow @wheelingforward on social media.
ABOUT 
La Tienda delivers products from Spain and is proud to offer the largest selection of Spanish food online. Since their start in 1996, they have picked their products from artisanal and small family producers, and have always been passionate about connecting their customers with the rich history and sense of community that imbues Spanish cuisine. La Tienda is run by the Harris family of Virginia and they are dedicated to sharing their love of Spain and its culture from their home base in Williamsburg.